You Got Engaged, Congratulations!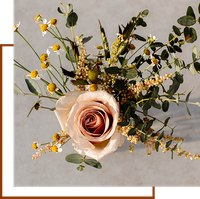 12 months
Know your budget, date, tentative guest count, and secure your perfect venue. Start thinking about wedding flowers but don't sweat it, you still have time!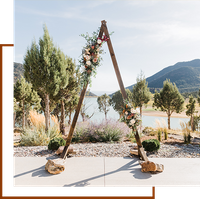 11 months
Plot out your color palette and your wedding style. Gather some inspiration photos for your personal mood board to help guide our consultants towards your vision.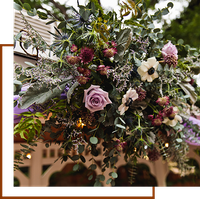 10 months
Don't stress about florals! Focus your energy on finding the perfect dress, a Dj, a photographer, food, etc.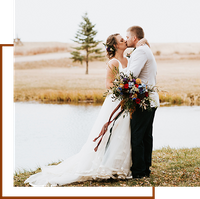 8-9 months
Now is the time to start thinking more about your wedding flowers! Think about colors, style, specific flower variety (if you have something specific in mind), number of arrangements, and where florals will be placed during your ceremony and reception. (Ps. this is where your mood board will come in handy).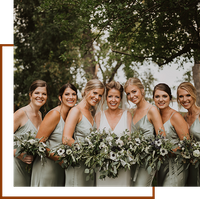 7 months
Now is the time to reach out to Bliss Wedding Florist to schedule a consultation based on your availability Mon-Fri. We will need to know your wedding date, venue, email, and phone number. Consultations can be done either in person or over the phone based on your preference.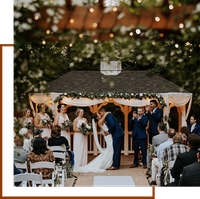 6 months
Let's talk floral decor! During your consultation, we will be going over all of the specifics to ensure that we are capturing your unique floral vision for your wedding day. If you have any questions, now is the time to ask so that our consultants can make sure that couples are at ease with their wedding flowers. Our consultants will also discuss how long a proposal will take to get back on your florals, which includes the specifics talked about in the consultation, a financial breakdown, and a contract.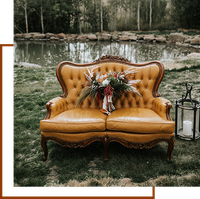 2-5 months
Our consultants will work with you to update proposals as the details of your big day are finalized. Don't hesitate to reach out with any questions or edits as we want to make your wedding flowers perfect.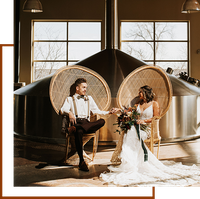 1 month
By one month you will have received a final proposal from your consultant, and at this point, we ask couples for final numbers and payment.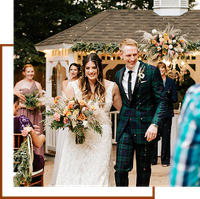 It's Your Wedding Day
Relax, take a breath, we've got you covered! We will have all of your wedding flowers ready to go for either pick-up or we will have time allotted for delivery and setup.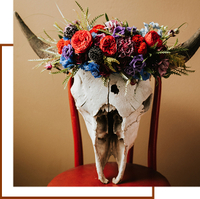 After Your Wedding/Honeymoon
Once you have received your gallery from your photographer, we would love to see all the special moments that were captured on your wedding day! If you post pictures of your day, please make sure to tag us @blissweddingflorist on Instagram. If you enjoyed working with us (because we enjoyed working with you), please consider leaving us a review via Google.
LET'S CHAT | BOOK A COMPLEMENTARY CONSULTATION