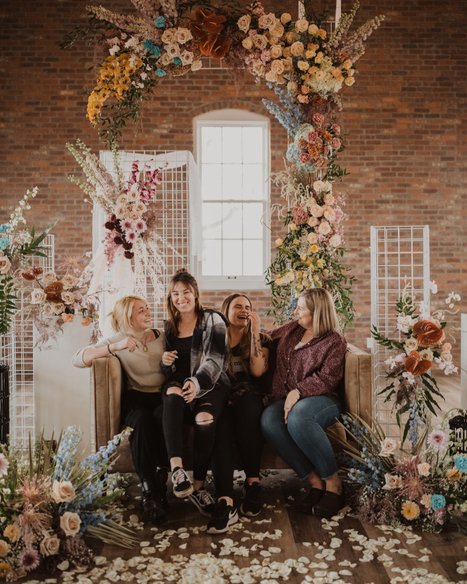 Your Wedding team
We are the Palmer Flower Weddings team! A group of talented creatives leading wedding style in Northern Colorado. We have grown together to become a force for our wonderful brides to bring their vision for their Big Day to life! No vision is too big and no detail is too small.
While we all began in the flower business in areas other than wedding, wedding flowers quickly became the passion that drove us to these heights and galvanized us into this team. Once presented with the opportunity to take Palmer Flower Weddings and run with it, our passion for flowers and weddings has grown immensely and it hasn't stopped growing. This is our dream job when it comes to having the best of both worlds with weddings and flowers.
The creativity, drive, and vision of helping someone plan their perfect day with floral décor has become the most humbling feeling (as we know planning a wedding isn't always the easiest thing). We want to be able to plan alongside our couples and relieve some of that worry when it comes to their wedding flowers.
We are passionate flower lovers dedicated to understanding and developing the look for your wedding and bringing that vision to reality for this marvelous event. Your wedding will be beautiful and we want nothing more than to be apart of it!